Key Takeaways:
To expand the trickle of Ukrainian refugees now entering Canada, Canada must change its federal visa policies.
As of June 22, almost 190,000 Ukrainians had applied for immigration to Canada, up from about 140,000 a month earlier.
According to a recent assessment, Canada must modify its federal visa rules to increase the flow of Ukrainian refugees into the country, which has dwindled to a trickle.
According to research by the School of Public Policy at the University of Calgary, Canada has only taken in a small portion of the millions of Ukrainians displaced since Russia invaded the country in February.
According to author Robert Falconer, "Ukrainian applications are beginning to vastly outnumber the number that the Canadian government is granting, and we don't have a good picture of how many Ukrainians are coming into the nation."
According to statistics, the Canada-Ukraine Authorization for Emergency Travel (CUAET) program, which speeds up the issuance of temporary residency permits and visas for Ukrainians and their families, is insufficient.
Around 190,000 Ukrainians have submitted applications to immigrate to Canada as of June 22, up from 140,000 roughly one month earlier.
Also read: In the 2022 budget, parents in Ontario will receive additional payout
Falconer claimed that the program mandates that visitors obtain visas and is to blame for Canada lagging behind other nations, most notably Ireland, which does not need visitors to obtain visas.
One of the concerns raised in the Parliamentary committee was that if Ukrainians were allowed entry, Russian spies would utilize this to penetrate the system, he claimed.
"Russian espionage certainly exists, but one of the less effective methods to try and infiltrate a Russian spy into the country is through the refugee channel."
According to Falconer, federal law enforcement and intelligence agencies could control security threats associated with the visa application process with adequate funding. He suggests that Canada follow the Irish example or find another way to conduct visa inspections once visitors arrive.
"If we don't follow the Irish approach, I suggest that we follow what is known as the on-arrival model, which many nations follow. According to Falconer, you have to wait for a while while the government employees conduct the security checks when you get to the airport.
"You do some risk assessments, and you can likely vet that eight-year-old child who is probably not a Russian spy but an unaccompanied male in his mid-20s… You might detain them while conducting the background investigation and allowing them entry. First, let them arrive safely, and then handle them from there.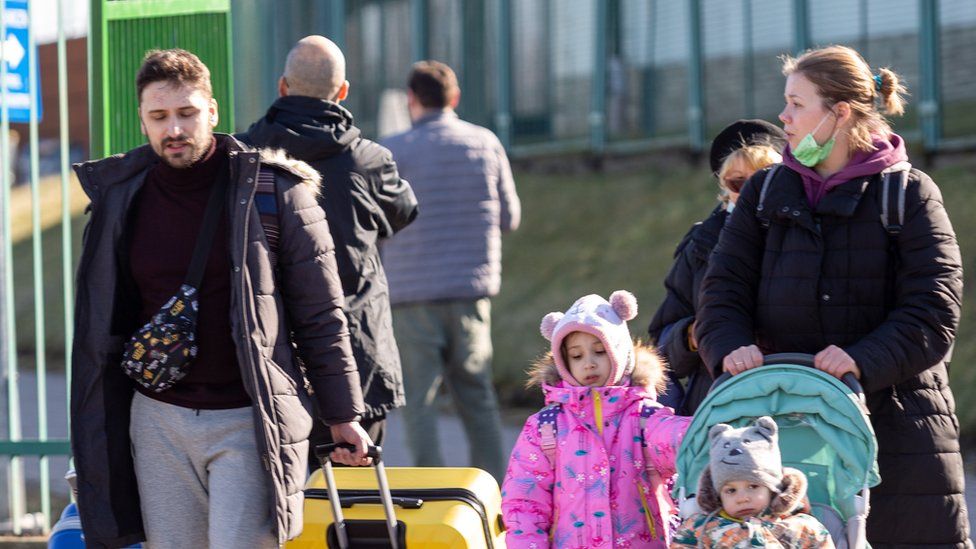 According to Falconer, many Canadians support accepting a large number of Ukrainian refugees, and our nation has the biggest proportion of citizens of Ukrainian heritage after Russia and Ukraine.
According to the report, the procedures used by Canada and the United Kingdom to admit Ukrainian refugees are comparable, as are the numbers.
According to the report, during the first two months of the invasion, around 13 times as many Ukrainian refugees arrived in Ireland as in the United Kingdom.
Falconer stated that the federal government would get the report's conclusions, but he was unsure whether this would lead to a relaxation of the regulations.
"I believe they are probably informed. They seem to be more worried about the general state of the immigration file than Ukrainians, in my opinion.
Source: Global News