Key Takeaways:
America's constitutional protections for abortion were removed almost 50 years after the U.S. Supreme Court's historic decision to overturn Roe v. Wade.
Canada will continue to strive to safeguard everyone's rights, Prime Minister Justin Trudeau said at a press conference in Rwanda.
After a momentous decision by the U.S. Supreme Court overturned Roe v. Wade, thereby removing America's constitutional safeguards for abortion for almost 50 years, Canadian pro-abortion rights supporters warn against complacency over the protections in place in this nation.
Although abortion was legal in Canada in 1988, no law to replace it was ever passed, and the question is still a frequent topic of political debate in this nation.
According to experts, geography, fairness, and immigration status are just a few obstacles to abortion access in the U.S.
Kelly Bowden, director of policy as well as advocacy at Action Canada, told CTV News Channel that "(this) is a message for us in Canada and across the world to not be complacent with the rights that we have."
"While the right to access abortion is strongly protected here in Canada, we must be cautious in maintaining and protecting that right."
Also read: Accelerating research on brain illnesses is the goal of a new digital platform
According to Pam Hrick, executive director and general counsel at Women's Legal Education and Action Fund (LEAF), the verdict in the U.S. is likely to affect racialized women the most severely, told CTV News Channel.
I am upset and heartbroken for the millions of American pregnant mothers and women affected by this decision. They would be made to bear pregnancies they do not want to carry since doing so would endanger their health and, in some circumstances, their lives, she said.
"And, it must be made clear that this will not impact pregnant women and women equally. Black, racialized, impoverished, and other marginalized individuals will bear a disproportionate burden.
After the "devastating setback" in the United States, Prime Minister Justin Trudeau declared during a press conference in Rwanda that Canada would continue to fight to defend the rights of everyone.
The Liberal government declared in early May that it would invest $3.5 million to increase access to abortion in Canada in response to the U.S. Supreme Court bombshell. Advocates have cautioned that Canada must provide more ongoing funding and laws for sexual and reproductive health care.
According to Hrick, the likelihood of increasing abortion availability in the United States now depends on the state level and the amount they will enact abortion restrictions.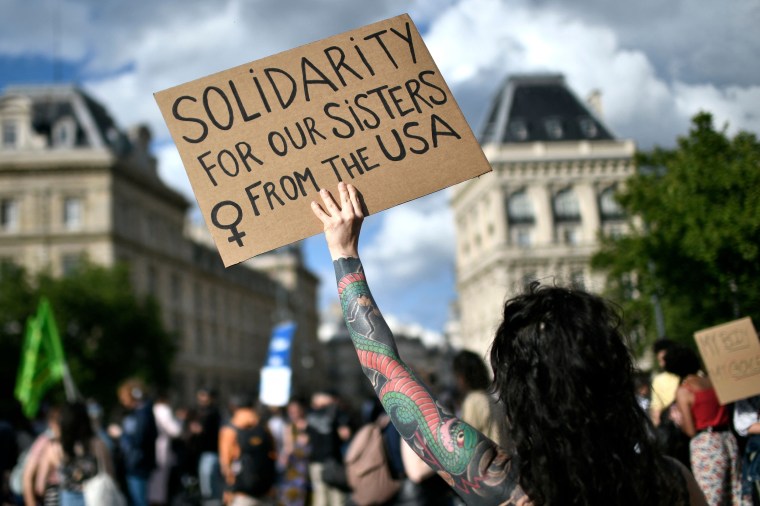 So, she said, there would be "a great fight and focus on state legislatures and people seeking to elect pro-choice, progressive individuals into those positions to genuinely give and respect the rights of women to be able to access this extremely vital medical procedure."
According to Bowden, the younger generations of women from racialized and marginalized areas in Canada will be most impacted by abortion rights and access, and these are the faces she is noticing more of at pro-choice demonstrations.
"Young women, young Trans people, and people of color made up the majority of attendees at pro-choice rallies because they realized how this issue would affect their lives, careers, freedom of choice, and how and when they wanted to start families.
And I'm happy and proud to see young people speaking up for these rights and standing up for them. Here in Canada, we do have them, she added.
Bowden asserts that she favors a "wait and watch" strategy and that Action Canada will be closely observing the situation to determine whether there will be any spillover effects from the overturning of Roe V. Wade in Canada.
"The real numerical consequence of it is still to come in the United States as well as, ingrained right here in Canada, is that Canadians continue to confront access obstacles here.
Therefore, we also need to focus on ensuring that our system is strong and that the access to abortion that we are given as a convenience is also available here.
Source: CTV News