Key Takeaways:
On Thursday, US regulators sharply limited who might receive Johnson & Johnson's COVID-19 immunization due to the ongoing risk of rare but catastrophic blood clots.
J&J's vaccine was first regarded as a useful tool in the fight against the epidemic because it just required one shot.
Patients who refuse to receive the mRNA vaccinations from Pfizer and Moderna and are otherwise unvaccinated may benefit from J&J's shot.
Due to the persistent risk of rare but deadly blood clots, US regulators strictly limited who can receive Johnson & Johnson's COVID-19 vaccination on Thursday.
According to the FDA, the vaccination should only be administered to people who are unable to obtain another vaccine or who specifically prefer J&J's vaccine. US authorities have advised Americans to start their COVID-19 vaccinations with the Pfizer or Moderna vaccines for months.
According to a statement, after reviewing new evidence on the danger of life-threatening blood clots within two weeks of vaccination, FDA regulators decided to restrict J&J's vaccine.
Because it only required one-shot, J&J's vaccine was first thought to be a valuable instrument in the fight against the epidemic. However, a single dose of the Pfizer and Moderna vaccines was less effective than two doses.
Because of its safety concerns, the Centers for Disease Control and Prevention recommended prioritizing Moderna and Pfizer shots above J&J's in December. Previously, officials in the United States had treated all three vaccines equally because they had all been demonstrated to provide effective protection.
However, follow-up trials repeatedly reveal that J&J's vaccination is less effective. Although the blood clots detected with J&J's shot are uncommon, officials believe they happen.
As of mid-March, federal scientists had identified 60 instances, nine of which were fatal. According to the FDA, this equates to one blood clot case for every 3.23 million J&J shots. The vaccination would include a stronger warning about the side effect's possible "long-term and devastating health repercussions."
Also read: Conservatives accuse PM Justin Trudeau of using an expletive during a heated House debate
According to the new FDA guidelines, J&J's vaccine can still be administered to those who have an extreme allergic reaction to one of the other vaccines and cannot receive another dosage.
According to the government, J&J's shot could be an option for patients who refuse to get the mRNA vaccines from Pfizer and Moderna and would otherwise be unvaccinated.
"Data continue to demonstrate a good benefit-risk profile for the Johnson & Johnson COVID-19 vaccination in adults when compared to no vaccine," a J&J spokeswoman stated in an emailed statement.
Despite the ban, FDA vaccine chief Dr. Peter Marks stated that J&J's vaccine "still plays a role in the current pandemic reaction in the United States and worldwide."
"Our safety surveillance systems, including our commitment to ensuring that science and facts guide our decisions," the FDA said.
The clotting issues initially surfaced last spring with the J&J vaccination in the United States and a comparable vaccine made by AstraZeneca in other countries. At the time, US regulators judged that the benefits of J&J's one-shot vaccine justified the danger of an extremely rare adverse effect if patients were informed.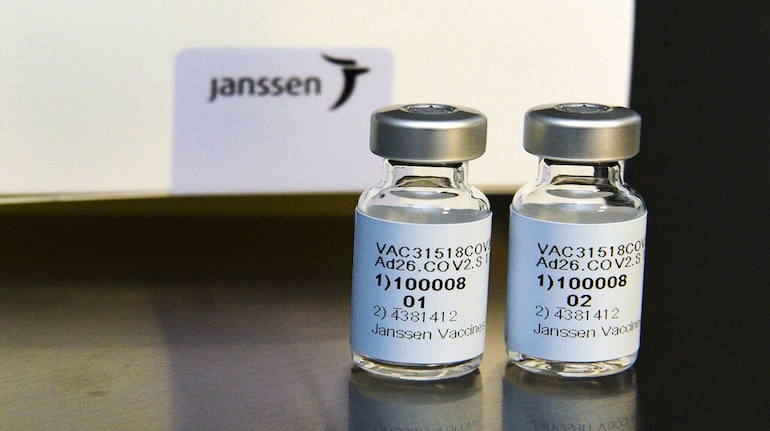 COVID-19 can also induce life-threatening blood clots. On the other hand, the vaccine-linked kind is thought to develop as a result of a rogue immune response to J&J and AstraZeneca vaccines due to their manufacturing processes.
It occurs in uncommon areas, including the veins that drain blood from the brain and in people with abnormally low platelets, which help clots form. Severe headaches, abdominal discomfort, and nausea are all symptoms of the odd clots that appear a week or two after the J&J immunization — not straight away.
Last month, the business located in New Brunswick, New Jersey, stated that it did not expect to make a profit from the vaccine this year and had halted sales plans.
Several setbacks hampered the company's vaccine launch, including manufacturing issues at a Baltimore factory that compelled J&J to import millions of doses from abroad.
Authorities also mentioned blood clots and a rare neurological event known as Guillain-Barre syndrome.
In the United States, Pfizer and Moderna have given the great majority of COVID-19 vaccinations. Over 200 million Americans have received the firms' two-dose vaccines, whereas just about 17 million have received the J&J vaccine.
Source: Global News