Key Takeaways:
The military minister of South Korea said on Monday that BTS, a popular K-pop boy band, will be able to tour while enrolling.
The seven-piece band announced in June that it would stop all collective musical activities in order to concentrate on personal projects, citing exhaustion.
According to a South Korean think tank, BTS will create 56 trillion won (US$43 billion) in economic benefits between 2014 and 2023.
South Korea's defense minister suggested on Monday that K-pop boy band BTS would still be able to tour abroad while enlisting, as the nation is debating cutting the length of the two-year military service requirement for K-pop stars to three weeks.
As the eldest band member, Jin, approaches his 30th birthday this year, the issue becomes much more apparent. Internationally renowned K-pop stars were permitted to delay their service until age 30 under a 2019 amendment to the law.
In South Korea, where all able-bodied men between the ages of 18 and 28 are required to serve in the military as part of attempts to fight against a North Korea with nuclear weapons, military duty is highly contentious.
Some categories have received exemptions over the years, allowing them to postpone or complete shorter terms of duty. These categories include medalists from the Olympics and Asian Games as well as classical musicians and dancers who place first in particular events.
Also read: Flights for Alberta basketball teams were cancelled just hours before their departure to the east coast
A bill shortening K-pop artists' mandatory military service is currently being discussed in parliament.
Speaking at the parliamentary session, Defence Minister Lee Jong-sup claimed that by allowing BTS to continue to perform, the military could further national interests without impacting the already limited pool of human resources due to low birth rates.
Big Hit, BTS' management company, did not answer a request for comment.
Lee added that if there are planned concerts abroad, "there would be a method to provide them a chance to prepare and perform together even if they join the military."
As many people place a great value on artists serving in the military, this might increase their appeal even further.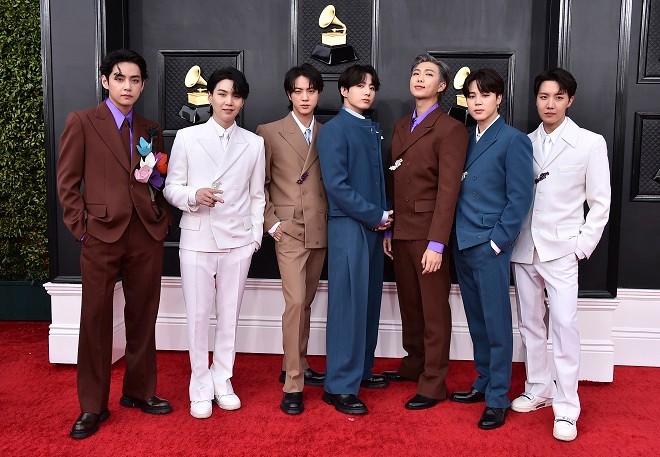 The seven-piece band stated in June that it would cease all group musical endeavors to focus on solo projects, citing weariness.
A Big Hit representative said in April that some members were having a "hard time" due to the pending decision on the legislative discussion.
With their peppy songs and social activities focused on uplifting young people, BTS has gained international acclaim since its debut in 2013.
BTS met with American President Joe Biden at the White House in May to tackle hate crimes against Asians. Last year, BTS became the 1st Asian band to win artist of the year at the American Music Awards.
In 2018, a South Korean think tank predicted that between 2014 and 2023, BTS would generate economic benefits worth 56 trillion won (US$43 billion).
Source: CTV News